Build the Custom Home of Your Dreams
Whether you have recently decided to build a custom home and want to learn more or have completed plans and are ready to start construction, we're here to help make it a reality. No matter what stage you're at, Conroy Custom Homes can build you and your family the home you've always dreamed of.
See what makes our homes some of the best built homes
in Calgary.
Our Step-by-Step Guide to Custom Home Building
At Conroy Custom Homes, we build to suit not only your needs and preferences, but your lifestyle and goals too. We keep our process stress-free and fun by focusing on you and following these tried-and-true steps for success:
Consultation
The first step is to get to know you and the goals you have for your new home. Every job is unique, so the more information we have at this stage, the better. This initial meeting helps us tailor our approach and determines if we are going to be a good fit for your project.
Construction
Once plans are in place, the fun part begins. Building is the stage where all the planning and decisions come together. Here you will see the vision from the 2D plans become a 3D building you can touch.
Planning
Based on the initial meeting, we will then create a plan. If you're in the early stages, the plan may start with the search for land. Having a builder available to see hidden potential in a specific property (or hidden costs) is a benefit we're happy to offer our clients. If you already have land, our plan will likely start with pricing out your project.
No matter what stage, our team will meet you where you're at.
Construction
Once plans are in place, the fun part begins. Building is the stage where all the planning and decisions come together. Here you will see the vision from the 2D plans become a 3D building you can touch.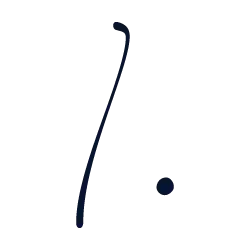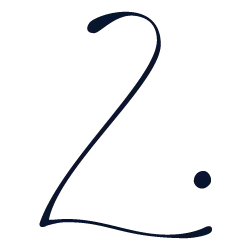 Home design & drawing package
Concept drawings and floor plan layout
3D modelling
Material selections and specifications (ie. flooring, lighting fixtures, exterior finishes, furniture selections etc.)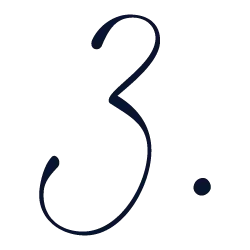 Permitting
Development permit
Demolition permit
Building permit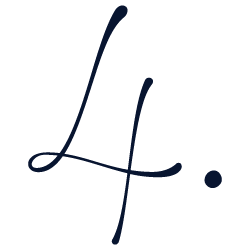 Final pre-construction budgeting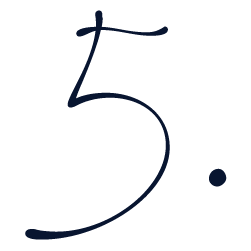 Construction schedule with key milestones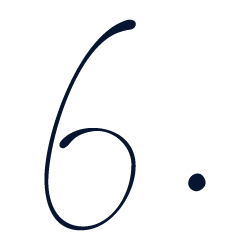 Frequently Asked
Questions
How Will You Help Plan My Custom Build?
First and foremost, by getting to know you. We will learn how you live and what your goals are for your home. The must-haves, nice-to-haves, and rather-not-haves are all discussed so that we can tailor the design based on your needs and wants. Our team then works step-by-step to put all the pieces together until we're ready to build.
Conroy Custom Homes is a team that answers questions and solves problems. If we don't know the answer, we'll be sure to find it for you. Whatever stage you are at, we're here to help you cross the finish line.
How Much Will My Custom Build Cost?
This is the big question. We think of it like asking how much a bag of groceries costs. It depends on how big the bag is and what you fill it with. Every project is different. Every client is different. This is one of the reasons we take the time to learn what you're looking for in your new home.
Some factors that impact price include square footage, number of rooms, kitchen specifications, and garage style. Based on those details, as well as your needs, wants, and features you are indifferent about, a price is then determined.
Contact us to talk about your dream build and receive an estimate.
How Long Will My Custom Build Take?
Timelines for our projects vary according to their size and complexity. Conroy Custom Homes leverages relationships with local contractors and suppliers whenever possible to reduce our lead time on building projects. Typically, it takes about 1.5 – 2 years from design concept to move in. When you hire us to build your custom home, you'll receive an estimated timeline at the start of the process, and we'll be sure to keep you updated if anything changes.
Can You Help Find a Site for My New Build?
Absolutely. It is very beneficial to have a homebuilder involved in selecting a lot. We can help point out anything from hidden construction costs to limiting or potential design considerations. We even have on staff realtors to help with the search.
Can You Build on My Lot?
Yes. Conroy Custom Homes can help you plan and build the ideal custom home on a lot you already own. You bring the property—we bring the craftsmanship, flexibility, attention to detail, and respect for your budget.
Do You Build Additions on Existing Homes?
You bet. Although part of an existing house, this process is very similar to building a new home. Conroy Custom Homes can help expand the home you already love—lofts, garages, and brand-new wings are just some of the additions we're used to creating for Calgary clients.
We were thrilled to have been introduced to Trevor at Conroy Custom Homes. Trevor and his entire team were incredibly professional, timely and made all of our wishes and requests a reality. They kept us well-informed of the progress of our project and provided us with the guidance needed to make the necessary decisions to get each task over the finish line. Great attention to detail and wonderful, quality construction and finishes. We look forward to the next phase of our project and would happily use Trevor and his team again.
In the summer of 2016 we undertook a complete reconstruction of our Kitchen, Laundry Room, Eating area , Vanity Room and a complete new floor titling of the areas. We found Conroy Custom Homes professional attitude, a strong work ethic and undertook a massive job and completed in record time to our complete satisfaction .
We gave them the highest of recommendations!
I have worked with many of the best custom home builders in Calgary and can confidently say that Trevor and his team stand out above the rest. Their jobs are extremely organized. Trevor is regularly on site keeping a close eye on every detail. Most importantly, they communicate extremely well with the trades. It's very clear that Trevor has high expectations of everyone involved in hd projects, and there's no room for shortcuts. This company is going places.
Trevor is super reliable and trustworthy! Not to mention one of the friendliest guys around! His quality of work speaks volumes in the finished product! He never disappoints and always ensures perfection from any of his contractors! Highly recommend him for any home project, large or small!
We recently renovated the bathrooms in our home, and we are very happy that we chose Conroy Custom Homes to do the job. Every aspect of the process was handled with the utmost professionalism. The highly skilled tradespeople who worked on the project were invariably courteous and responsive to our wishes and concerns, and took great pride in their work. We are delighted with the results and would recommend Conroy Custom Homes without reservation.